Koffee with DJ (Ep-5)
DJ

(THE RISING WARRIORS)
92 months ago



Once again Welcome to "Koffee With DJ " :)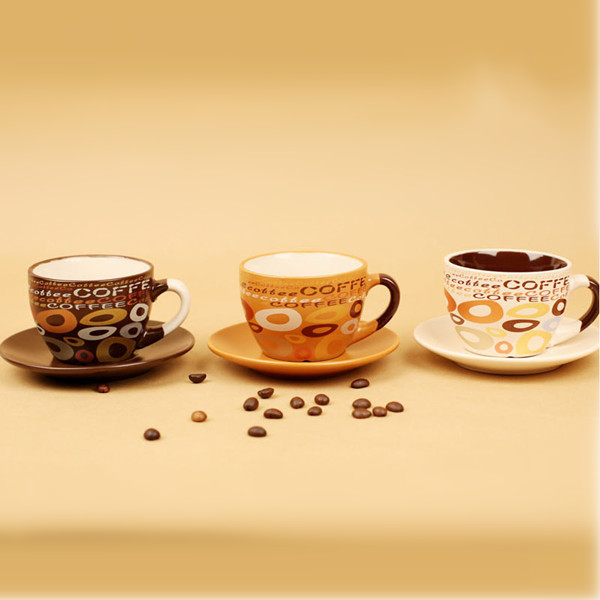 Time to welcome Our Guest, Any Guess?

well let me give u some clues ;)

He's one of the famous manager in hitwicket,An idol for all bowling seam trainers out their ;)


It's none other than ,


Sir Sathya sarthak Mohanty :DDJ: Welcome to the show bro :)

SS:

Glad to be here- Was excited about it!
DJ: Cool :) Let's Start Round-1

_

ROUND-1 (GENERAL QUESTIONS ):-

DJ:
your first scout was a batsmen or bowler ?
SS: Got a batsman as my first scout ...he is still playing and normally captains the team of b ruck till now..coz of him I started with batting training....pandit was his name
DJ: You wana be a party spoiler or Title winner ?
SS: Always a party spoiler...sounds sadistic...but I feel there is nothing to do after u win the game...I always wanted to stop the user from winning the championship....that way I used to make the user think of ways to win against me...and this started long back...I think when santu won III.15...I beat amar and santu won the league
DJ: Who's ur best player Danish or chaturvedi ?
SS: niether danish or chaturvedi....I like agarwal more...just coz of the controversy that came along and the help I got from the guys to get him...me and soul were in fact laughing our guts out reading the comments during those 48hrs... :D
DJ: Who's ur inspiration in the game?
SS: no one....I joined the game basically coz one of the devs who was staying with us said join and try...and most of we friends joined...it was our way of keeping in touch with each other and have fun....later on slowly all of us got addicted and we are still here.... :)

DJ: where do u see urself in 5 seasons ?
SS: Spoiling the party of many more...
DJ: Skill and age of ur best trainee when recruited?
SS: My best trainee were both 17 odd years..one batsman...he was acc/rel I think....and the bowler was acc/hopless....
DJ: Which is ur favorite team in hitwicket?
SS: My fav teams would be vagabonds....that team was the most feared team when we started playing and then hyderabadi chichoras....if HC placed a bid on a player we used to stay away...coz no way u could outbid him....that time having 2m was a luxury but he always managed in excess of 6m...always wondered how he managed that...he was also the richest team with finances over 30m that time....for us it was like wow...so much money...
DJ: Do u regret being a bowling seam trainer?
SS: Never...I love bowling...and if I get a chance I would switch back to bowling....and create better bowlers...batting is extremely boring
DJ: Round-1 ends here ,Time For a short Commercial break......
ROUND-2 (ABOUT OTHERS)

DJ: Arrange the following Dame teams from 1-3 according to their training and team management ability?
i)Killer Dollies

ii)pune warriors

iii)Soumya's 11


SS: Pune dollies and then soumya...pune stopped playing but if she were playing now she would have had the best bowlers in the game with awesome finances.....I remember her out bidding all of us when we had started playing for a bowler whom all of us had eyes on....she just outbid by money and negotiations everyone one after the other....I was personally pissed when she placed the final bid....I wanted that bowler badly.....
DJ: Name 5 Managers whom you respect in HW- for their contribution/works to HW

SS: Modi...santu....prateek....asharbh and ishan...these I could think of immediately....there are many more...who go out of the way helping the guys...like Td sunil harish etc
DJ: Best 5 matches of ur team in hitwicket till now?

SS: Against dark knights where I stopped him from winning the league...2.agaisnt harsh same repeat....there are many more that I cant recollect...yeah one more...beating ants...that was sweet....I had played with him again and again but I used to lose..finally I had a win over him...it was an awesome feeling...and yeah not forget the shree vs mfe head to head..
DJ: Who are the top 5 potential contendors for hw premier in 3 seasons according to u?
SS: Cyclops....ants...thugs...screwballs....these would be the ones...
DJ: The manager u hate the most in hitwicket?
SS:
No one....but yeah the guys who cheat and make it an accomplishment are the ones I try to avoid
DJ: Say 1 word about following managers,
i)Td vikas

ii)Maximus

iii)vvnraman

iv)Kashyap
v)Priyansh modi

vi)Asharbh raman

SS:
Vikas - smart
Scotch - genius
Raman - no non sense guy
Kashyap - ants...lol
Modi - sincere helpful....only guy I have seen who ll go to any extent he can to help u out
Asharbh - calm...Mr.cool
DJ: ROUND 2 ENDS Next round after a short commercial break....
ROUND-3 (Have u ever)
DJ: Have u ever cheated in hitwicket ?
SS: Yeah.... :D ..when I had asked ruck to place a starting bid on one of my players....for me I thought that was cheating
DJ: Have u ever tried wicket keeper and fielding training ?
SS: yeah...that was the first training I gave....I thought that if my team had good fielders I would save runs and win matches...I completely forgot to save runs u need to score runs also....although that time I did not have any idea about star ratings and all....I hardly knew how to play the game
DJ: Have u ever lost a match against ur invite ?
SS: I dont have many invitees...yeah I remember losing to yash...manager of hassan hustlers....we were having a drink when the match was on....and I had to pay the bill after that...
DJ: Have u ever said "Match engine sucks"
SS: Yeah I have said that many times but not in public....normally in the league chats when I used to lose my matches....but thats history now...:D
DJ: ROUND 3 ENDS NOW IT'S TIME FOR THE FINAL ROUND ;)


ROUND-4 (Funny incidents)
DJ: Share some funny incidents or moments u had in hitwicket (in old days )
SS:
Hmmm...funny incident are many but I was always on the receiving end...one of the big ones was in season 1 when I lost to a bot....chotu aka ruck...santu rishav amar aka thugs all made fun of me....and they pulled my leg so bad that I thought of leaving the game...

The other one was a transfer...I placed my bid on a player...think was a batsman...and the deadline was late night....that time I did not know that u can place ur bid even at the last minute...so there were a few mins left and I slept off...and santu who was in US placed a cross bid and took him...in the morning when I checked that player was not in my team..and all the time I was wondering how the hell he did not get transferred....that time I made the mistake of asking in the league chat...u can imagine what would have happened after that... :D
DJ: That's it thanks for sharing ur awesome moments with us :)
______________________________________________

PRODUCER

TD vikas
QUESTIONS
Priyansh Modi
Td vikas
DJ

Comments
---